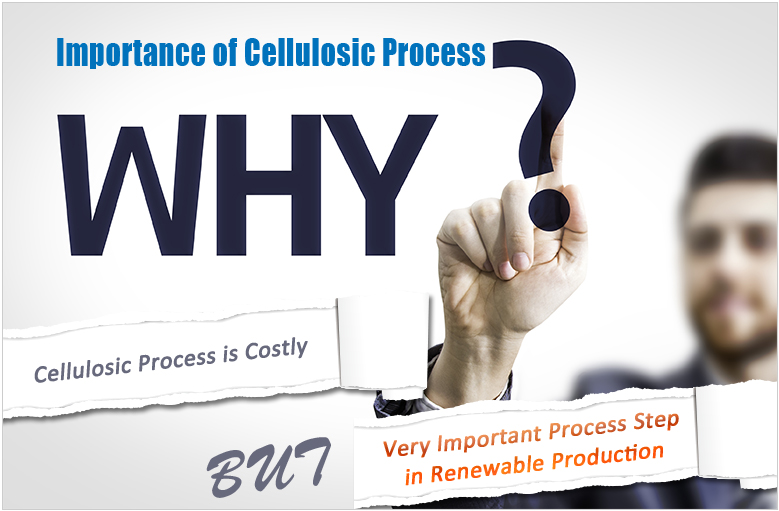 Why Advanced Cellulosic Process is Required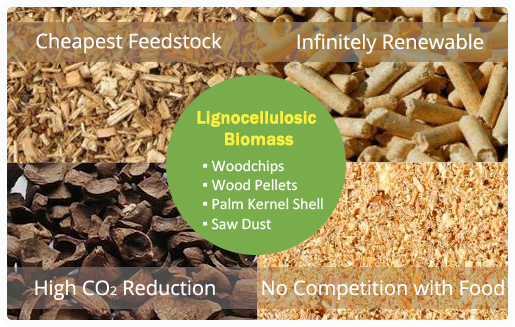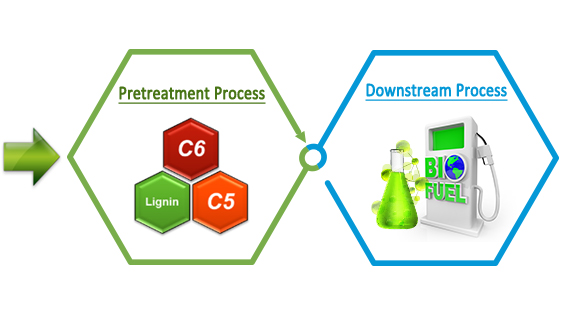 But such ideal feedstock doesn't come easy. To covert them into fermentable sugars necessitates special pretreatment technology.
All commercially available 1G ethanol is made the 'easy' way using starchy products such as corn kernels because starches are much easier to break down and convert into the sugars needed to make ethanol. Meanwhile, cellulosic biomass contains sugars that are much harder to get because the plants combine the sugars into cellulose fibers and use these tougher fibers as structure to hold up the plant and protect the cells from outside attack— and in the case of woody biomass, it is the very cell structure that leads to the slow deterioration of wood.
The close association of cellulose, hemicellulose and lignin greatly inhibits their susceptibility to bioprocesses such as hydrolysis and fermentation. Hence, extracting the sugars from woody biomass is possible, but difficult and costly.

Put simply, the cellulosic process separates the biomass into its three main constituents: cellulose and hemicellulose (the main building blocks of plant life) and lignin (the "glue" that holds the building blocks together), converts the cellulose and hemicellulose to sugars, ferments them and purifies the fermentation liquids into ethanol and other end-products.
Requirements of Effective Cellulosic Technology
overcome lignocellulosic biomass recalcitrance, deconstructing the structure of lignocellulose, and breaking down the semi-crystalline cellulose and hemicellulose
afford high yields to sugars or chemicals
provide flexibility and discretion in choosing cost-effective biomass feedstock and a plant location
provide R&D efficiency and high economics by supporting a wide spectrum of end-products to produce from mixed sugars
allow lignin recovery and exploitation to give valuable co–products
avoid carbohydrates degradation and in particular preserve the utility of pentosan (hemicellulose) fraction
be cost–effective and low wastes amount